Accommodation
Within the framework provided by the PCTT limit, s.r.o. Company, we offer the possibility of accommodation in the La Rosa pension (lodging), which is located nearby the honorary consulate.
www.pensionlarosa.cz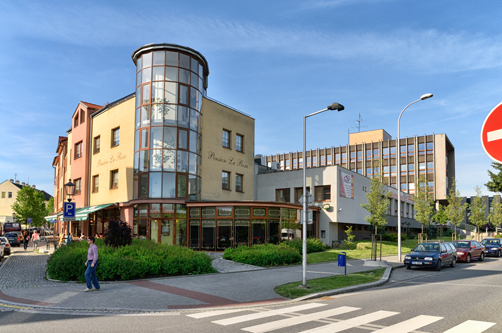 It offers its guests high quality accommodation and services in a fully air-conditioned building with two apartments in the third floor which have a terrace and a view of the adjacent historical part of the town or the Beskyd mountain range, five double-bedded rooms and five one-bedded rooms.
On the ground floor of the pension, there is a restaurant with a selection of high quality Czech and global cuisine foods and a lounge for serving breakfast to the guests accommodated here. There is also a bar here with a selection of mixed drinks and comfortable seating on the outdoor terrace, which is part of the U Staré Pošty Street with the adjacent historical part of the Frýdek-Místek town which has the square, the arcade, little shops and coffeehouses.